Antiquities Collections
The collection of antiquities includes miniature bronzes or metal sculptures from Maharashtra and Gujarat, especially from the Dang region near Nashik, South Maharashtra, Karnataka, Goa and the Malabar coast; as well as South Indian folk, classical-style objects, and Dhokra-style objects from Odisha and the Bastar area of Madhya Pradesh. Most of these were used for ritual worship and are characterised by their exquisite beauty.
At the same time, the metal-casting process continued to be used for creating articles of daily use, such as utensils for cooking, eating and drinking. Present-day tribal communities also use the 'lost-wax' process for their artistic expression, and there is also a large collection of folk and tribal ornaments from various regions.
Religion has a very important role in the formation of the identity of each society. It is indeed the shell of cultural formation, and the individuals in a society are born into them. It is through these customs and practices that social solidarity thrives, as pre-existing cultural rules determine our ideas and behaviour through socialisation. Societies are made up of structures of cultural rules, established beliefs and practices to which their members are expected to conform. Each social structure has unique customs and practices as well as systems of beliefs, and folk arts play a crucial part in the timely reforms and establishing of these.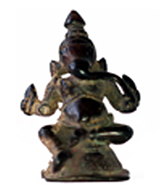 The collection is broadly divided into four categories:
Fauna
Elephants, savats dhenu, bull, boars, dogs, tortoises, cats etc.
Tribal idols
Mostly miscellaneous types of tribal and folk gods and goddesses' idols from various parts of the country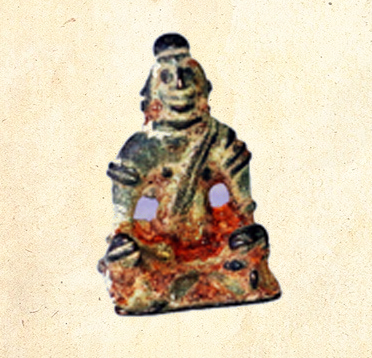 Religious
More than 70 varieties of Lord Ganesha, varieties of Shiva Panchayatan, Kaliamardan, Panchmukhi Hanuman, Shivalinga Laddoo Gopal, Shivalings, Mahalakshmi, Annapurna, Sri Devi, Bhudevi, Durga, Jain Tirthankar, Muralidhar and Khandoba (a folk deity from Maharashtra)
Masks, ornaments and utensils
Different types of masks of Khandoba, Jivati, varieties of toe rings, nupur and lamps